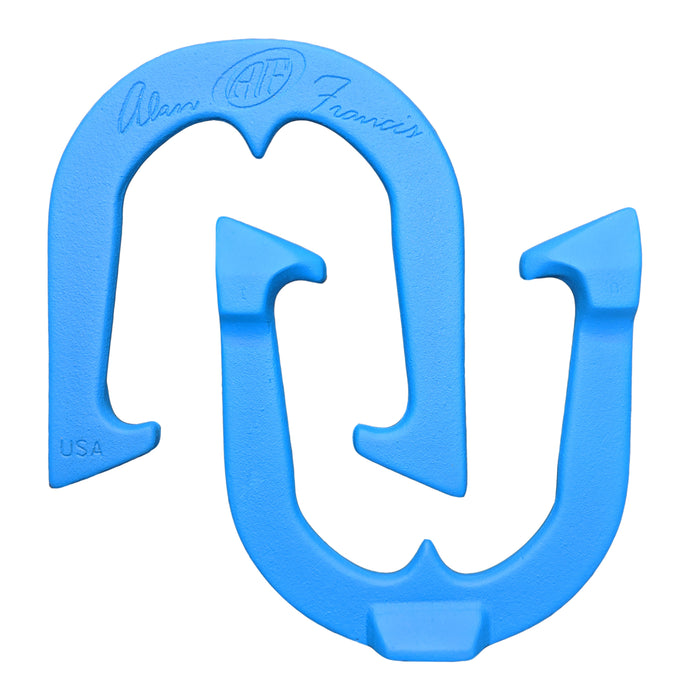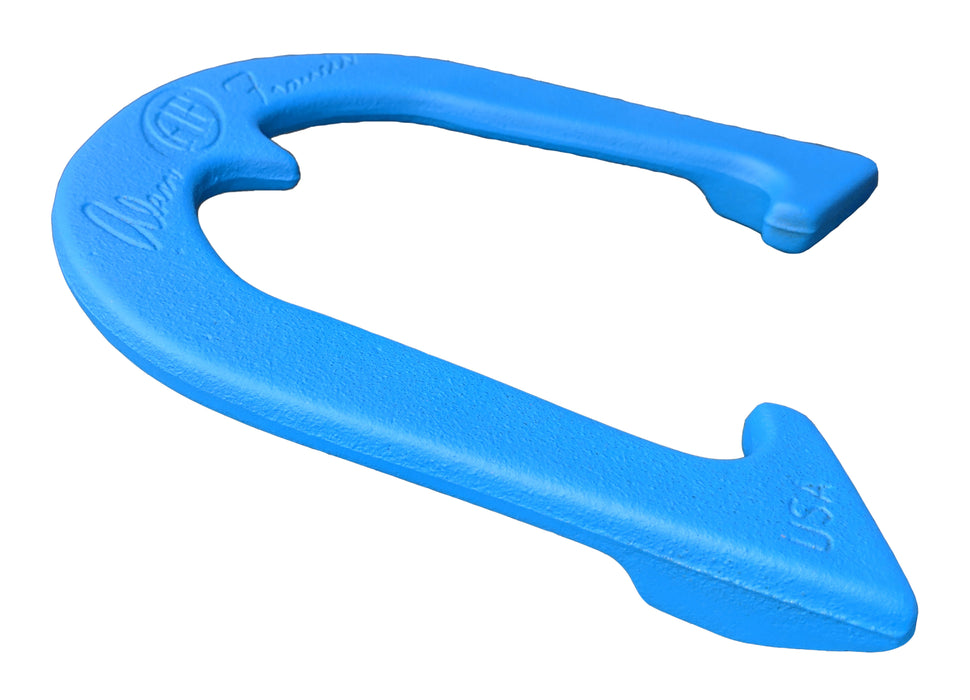 Alan Francis Signature (Set of 2 Shoes)
The Signature model has been a great success both for the 14 time world champion and for the many others that have pitched his shoe as well. Superb balance, pointed ringer break, hardened tips and aggressive hooks all combine into one of the top performing shoes for any turn pitcher.

 Design
Thick, narrower blades, extra large thumb cleat. Tip cleats and thumb cleat on the same face. 
Weight
We try to stock shoes in the medium weight range - which is 2 lb 8 oz to 2 lb 9 oz. Signature shoes normally average right around 2 lb 8.5 oz, although they can be had close to the 2 lb 10 oz maximum.
Comments
This is a  turn shoe. Sanctioned for tournament play.