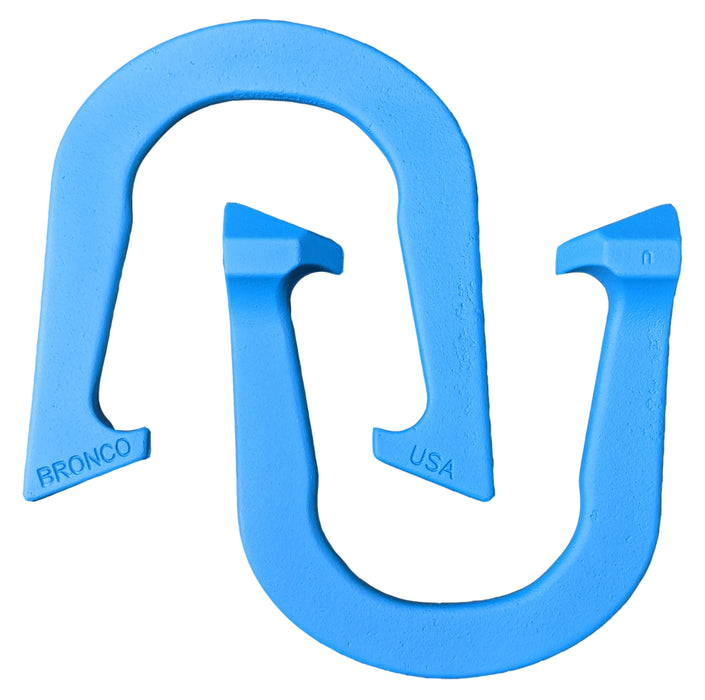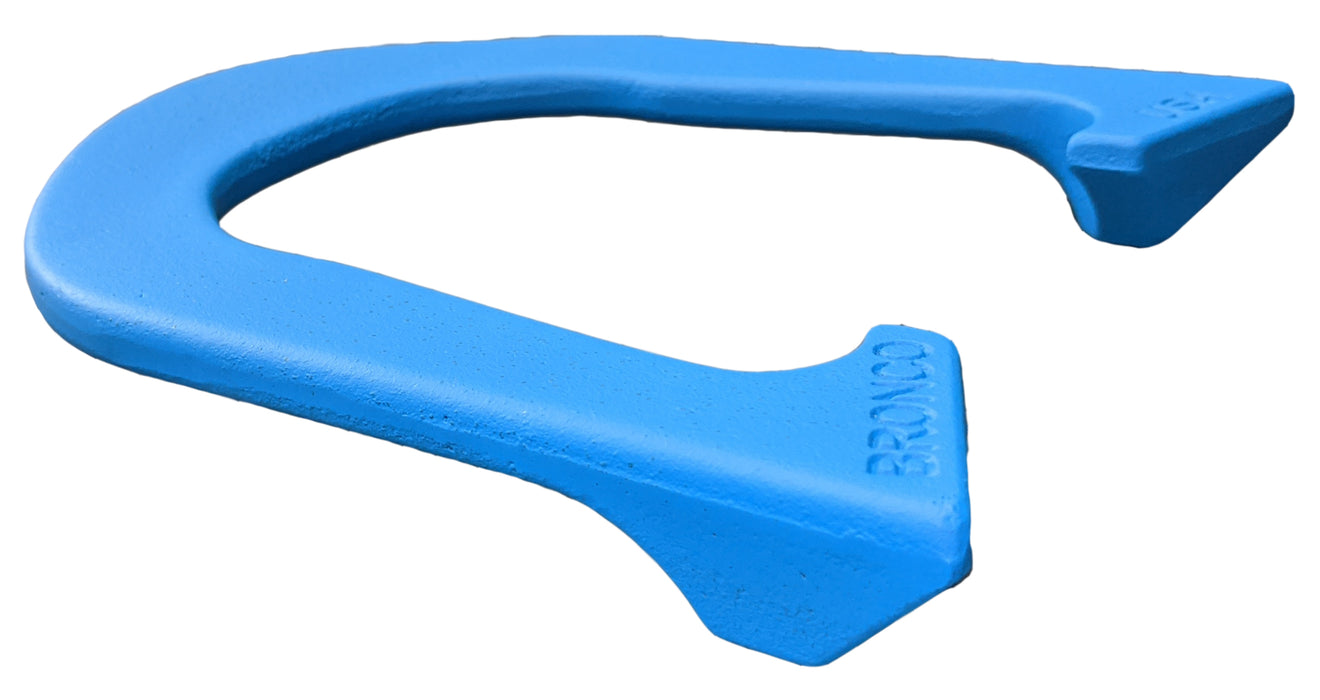 The Bronco is one of the most popular flip style horseshoes on the pro tournament circuit. This shoe won world championships in its first year of production. Players of every skill level can improve their game with this horseshoe.
(***PLEASE NOTE: The below video shows the previous version of the Broncos***)
Design
Note that the Bronco as shown in the video is the old version that had a thumb cleat. The new updated shoe does not have a thumb cleat.
The shoe is well balanced for the flip and has no ringer break in the middle, and medium toe weighting.
Weight
We try to stock all of the shoes in the medium weight range - which to us is 2 lb 8 oz to 2 lb 9 oz. Bronco horseshoes normally average just little over medium weight at 2 lb 9 oz to 2 lb 9.5 oz.  A set of shoes is match weighted to within a tenth of an ounce.
Comments
This is an ideal shoe for those players that don't want a ringer break. Sanctioned for tournament play.