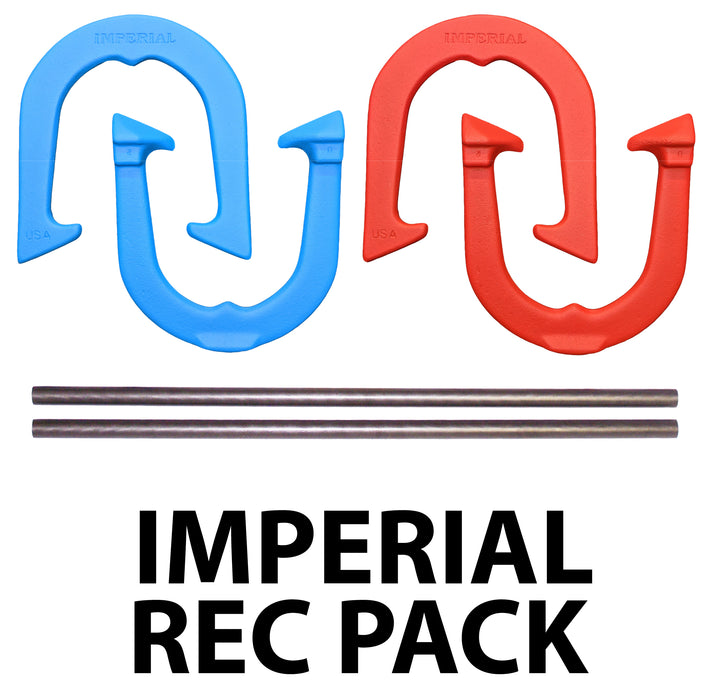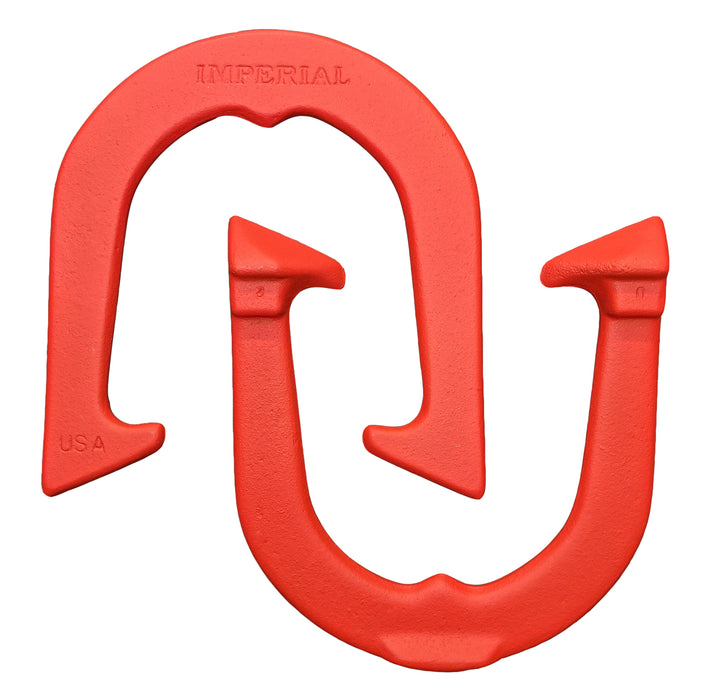 The Imperial Rec Pack gives you 4 horseshoes (2 Red, 2 Blue), and 2 Regulation Stakes. Everything you need to get started!
Design
The Imperial Original is the  shape of shoe that most 'modern' horseshoes are patterned after. Canucks, Can-Ams, and Elmers are all very similar in design to this shoe. This is a very nice shoe to throw.  
This shoe is very comfortable in the hand, the blades are nicely rounded and there is a fair bit of toe weighting. It has a very small ringer break and a low rounded thumb cleat.
Weight
We try to stock shoes in the medium weight range - which is 2 lb 8 oz to 2 lb 9 oz. Imperial Originals are all pretty well medium weight.
Comments
This is a very popular recreational set. This shoe is well balanced and is just as easy to throw for a flip or a turn.  The stakes  are 1" diameter cold rolled steel, 30" in length.