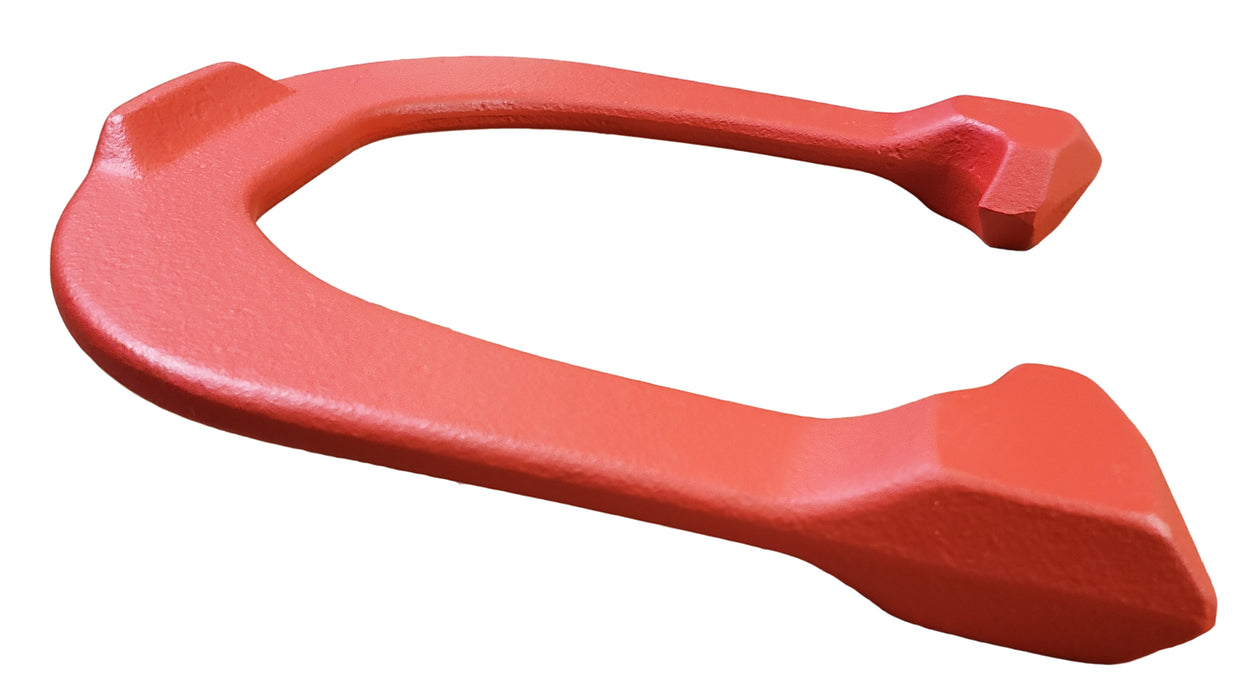 Lasso XL - Ultra Light Weight (Set of 2 Shoes)
The Lasso is a universal style pitching horseshoe that blends features of Mustang and Challenger. It weighs a half pound less than an average shoe, making it a great for elders, kids, and beginning players who are looking for an ultra light shoe. 
Design
The Lasso has a very thin feel to it, but still has smooth round edges and features symmetrical double-sided tips, making it great for any turn or flip… the hallmark feature of our universal style horseshoes. It has long straight blades that provide a lot of room to adjust your grip for the various turns. There's also plenty of room to adjust left to right for the flip pitchers as well. Lasso is the perfect shoe for experimenting with all the different styles of turning and flipping.
Weight
These are ultra light weight horseshoes at 2 lb. For comparison, a 'normal' weight shoe is 2 lb 8 oz. So these are really light.
Comments
Good shoe for youngsters and elder players. Can be easily used for a turn or a flip.