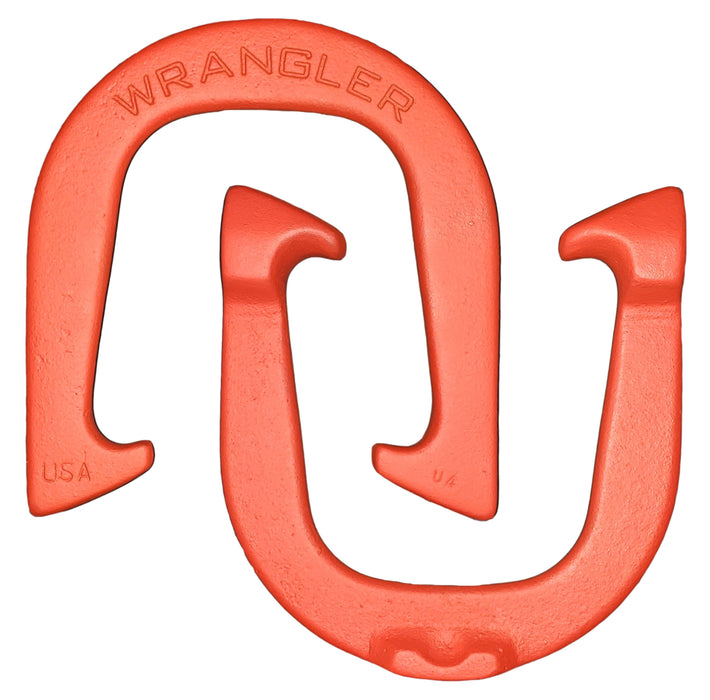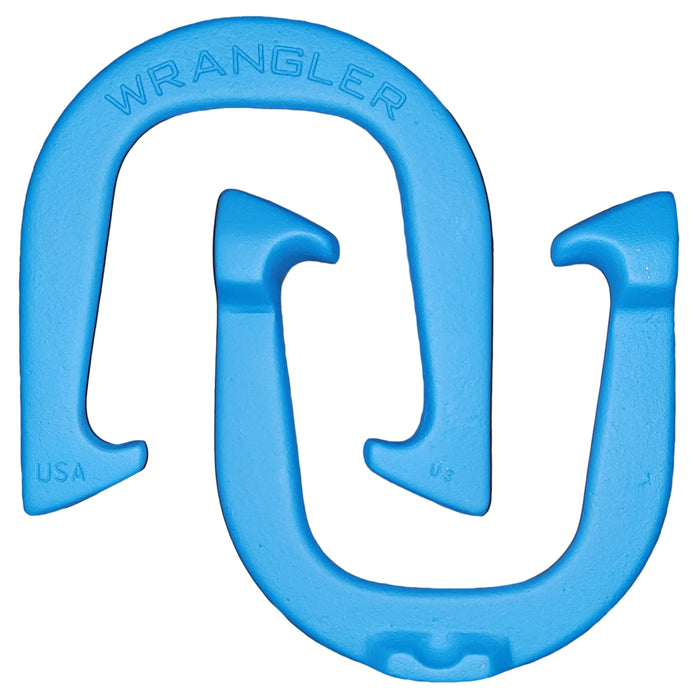 Wrangler (Set of 2 Shoes)
The Wrangler is a traditional style pitching horseshoe and is a redesigned and updated version of the old Glory horseshoe. This modernization has vastly improved the feel of the shoe and its hooking power.
Design
The Wrangler is primarily a turn shoe but has some added features for the flip pitcher. Being very easy to control, it is popular in serious competitions such as leagues and tournaments and is commonly pitched in doubles play. Wrangler has weighted tips that provide great balance for all pitching techniques. It rotates at an average speed for most players, with little to no extra effort applied. All edges on this classic horseshoe are smooth and rounded for easy release.
Weight
We try to stock shoes in the medium weight range - which is 2 lb 8 oz to 2 lb 9 oz. Wrangler horseshoes are normally right at a medium weight.
Comments
Designed as turn shoe but can easily be used for the flip.
This shoe is a good replacement for a Gordon